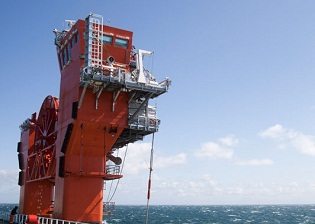 Teekay Offshore Partners has agreed to acquire a HiLoad Dynamic Positioning unit from Remora, a Norway-based offshore marine technology company, for a total purchase price of ~$55 million.
The Technology
The 2010-built HiLoad DP unit is a self-propelled dynamic positioning system that attaches to and keeps conventional tankers in position when loading from offshore installations. This innovative process allows conventional tankers to load offshore and transport the oil long haul directly to the refinery, without the need for a shuttle tanker or an onshore storage terminal.
See a video clip on how the unit works: http://www.remoratech.com/index.php?sideID=187&visFilm=5
Complementing Our Shuttle Tanker Solution
"In long-haul export markets such as Brazil where a lack of transhipment terminals and increasing oil production for export, the HiLoad DP unit is a compelling offloading solution," commented Peter Evensen, Teekay President and CEO.
Another Channel for Future Growth
Teekay Corporation has also agreed to acquire a 49.9% ownership interest in Remora and the Partnership will also enter into an Omnibus Agreement (similar to the agreement we currently have with Sevan), whereby Remora is obligated to offer future HiLoad units projects to Teekay Offshore.
Read the press release for more detail: http://www.teekayoffshore.com/News-and-Media/News-Releases/N…
Learn more about Remora and the HiLoad unit: http://www.remoratech.com/index.php?sideID=110&ledd2=39
For more on Teekay's offshore and shuttle tanker businesses, follow us on Facebook and Twitterand visit www.teekayoffshore.com.