Immerse Yourself in the World of Teekay!
For the best experience, view the 360 videos using the Google Chrome web browser or the YouTube mobile app. When viewing on a computer, click and drag the screen around to view all angles. Watching on a phone? Simply move your device around or use your finger to scroll over the screen. Have fun!
Soar Above a Tanker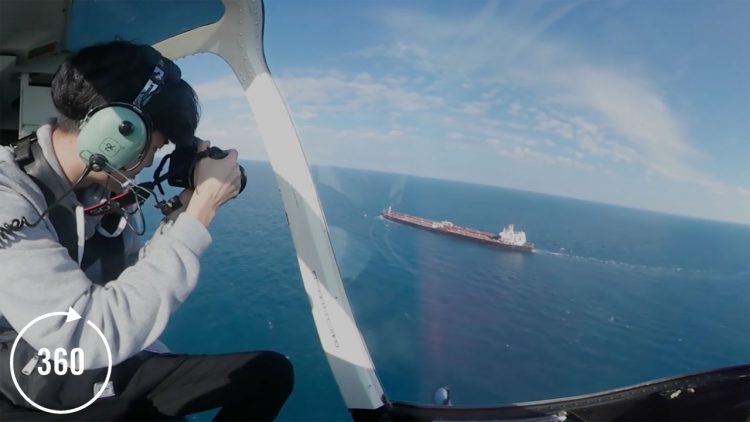 Fly above the Baker Spirit in a helicopter as it sails through the Gulf of Mexico.
Watch Video
Walk Around a Tanker's Engine Room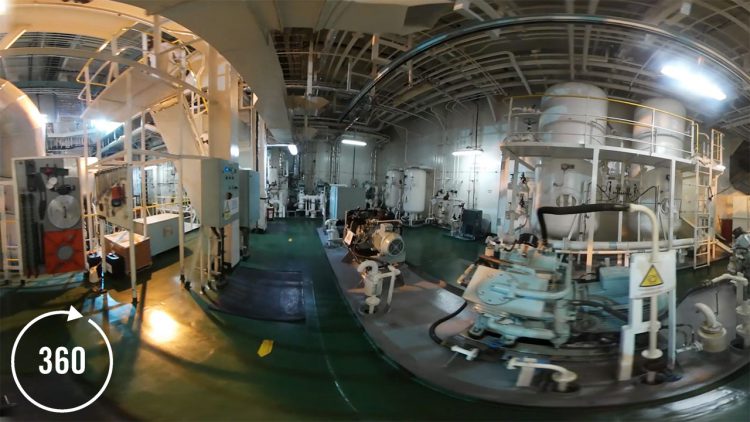 Discover what it's like to walk around the massive engine that powers a tanker.
Watch Video
Experience an At-Berth Ship-to-Ship Transfer Operation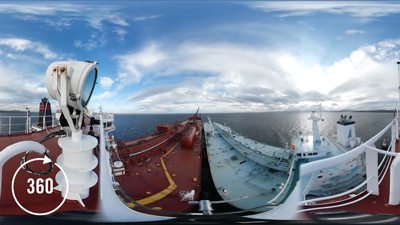 Follow along as one of our Mooring Masters inspects equipment, attends pre-operation meetings and conducts this specialized type of cargo transfer operation.
Watch Video
Experience an Underway Ship-to-Ship Transfer Operation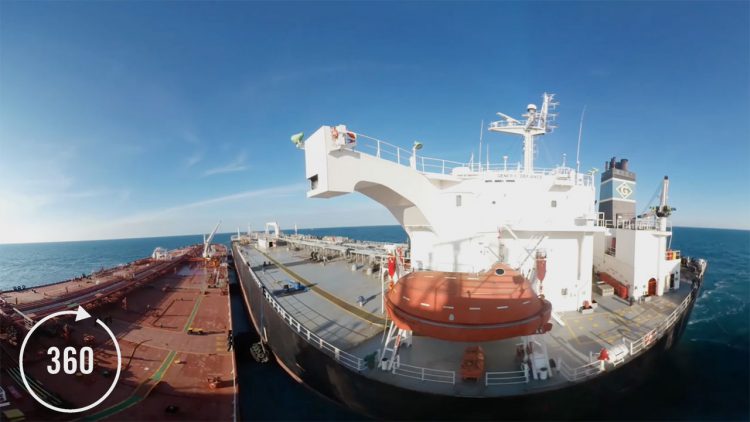 Watch what happens during an STS operation conducted by one of our specialized Mooring Masters.
Watch Video
Explore the Pioneiro de Libra FPSO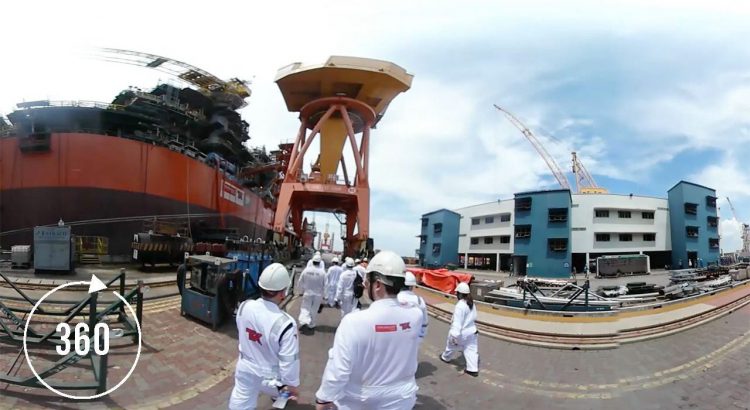 Walk around the Jurong Shipyard in Singapore where the conversion of the Libra FPSO took place.
Watch Video
Discover our Lightering Storage Facility in Freeport, TX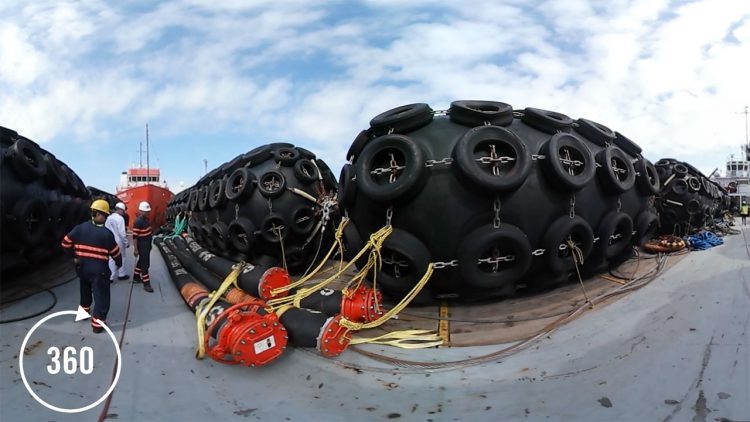 Our 2.5 acre ship-to-ship lightering support facility features dockside space, an office and a warehouse.
Watch Video
Gina Krog Conversion in Progress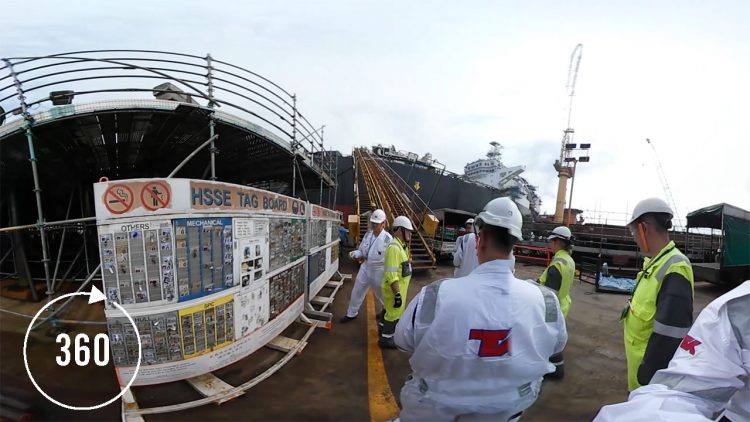 Take a tour around the yard where Teekay's former Rangrid shuttle tanker is being converted into the Gina Krog floating, storage and offloading unit (FSO).
Watch Video
Take a Peak Inside a Pilot's Cabin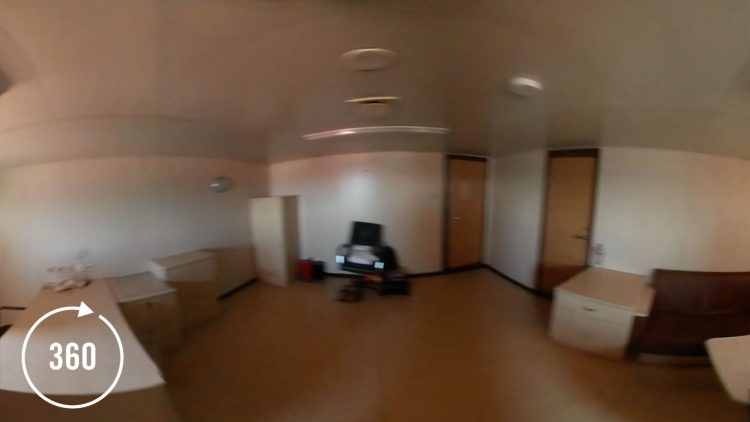 Ever wonder what it's like to live and sleep on a vessel? We take you around a Pilots' cabin in our first ever room tour.
Watch Video
Sail Into the Sunset on a Lightering Support Vessel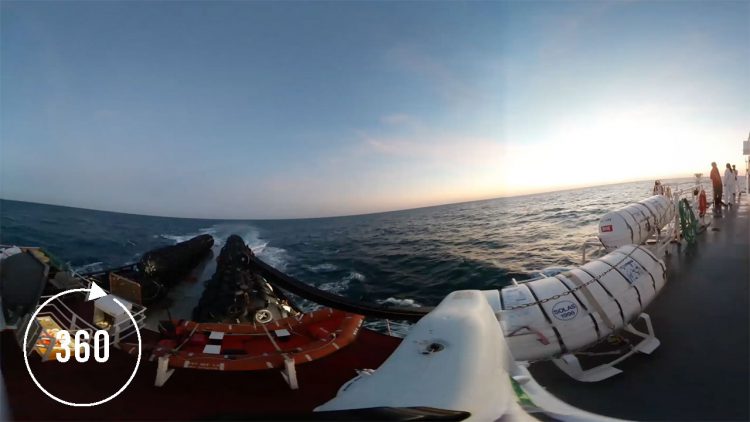 Enjoy the view as you sail into the sunset on one of our Lightering Support Vessels (LSV).
Watch Video
Take a Helicopter Ride Offshore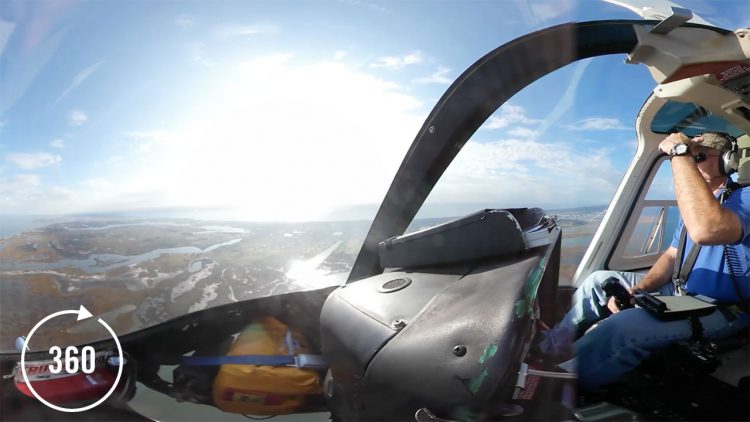 Join us on a helicopter ride offshore as we set off for one of our vessels sailing though the Gulf of Mexico.
Watch Video