WORLD-CLASS TEAM
Teekay's strength lies in the more than 7,100 dedicated employees who showcase core values of safety and sustainability, passion, integrity, reliability, innovation and teamwork.
CAREERS
Bring your energy and passion to Teekay.
We offer meaningful careers that you can grow and be valued for your talents. If you are up for the challenge, learn more about our range of global opportunities and how quickly you can step aboard.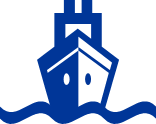 OFFICES
We have 27 office locations in 15 countries around the world.
Our employees are part of a diverse global team. We offer the richness and complexity of a big, international company, while maintaining the community and connection of a small local one.